Live video revolution review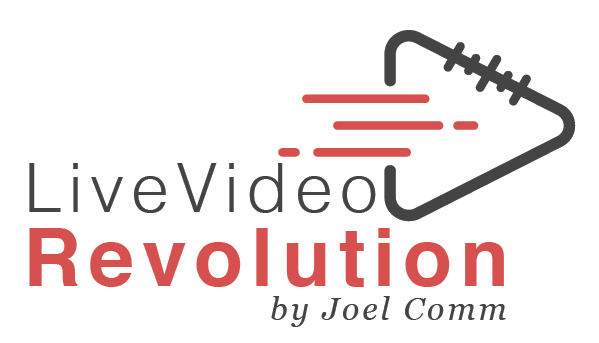 will give you  the information about new era of live video revolution.  We have witnessed  era from radio to internet, and internet to social media. You know that technology changing so fast that while we use it, new system opens doors. Since 2007 we are familiar with social media and it is also changing time to time but now it is time to total revolution, i.e.; live video revolution. Live video has ability to interact, and see people's faces, as they are speaking. This is taking storm to social media. That is why Snapchat like app is getting popular day by day.
As a internet marketer I am curious about how we can utilize live videos power for profit. Off course we are in internet marketing to make profit, but did you know when can you make most of the profit? You can achieve this when the revolution just started. At that point you have less competition and because of new technology you get result fast. I tried to search for how to leverage live video, but didn't get enough authentic information. Then I stumble across Joel Comm.  He is New York Time's bestselling author and inventor of the revolutionary iFart app. He is an early adopter and has a real knack for knowing what the next big thing is going to be.
After long gap he is back with his new training about live video and how to utilize it for profit. You know how hard in these days to get sells using old techniques. Peoples are clever. They don't buy from any unknown person. They buy only if they have trust and live video is all about gaining trust. Joel teaches exactly that.
Exclusive three week Workshop
In his online three weeks workshop he reveals all secretes of engaging and influencing peoples. In first week he guides about technical stuff for video broadcasting. He also gives all information about how to use apps like Snapchat for profit and for that you just need internet connection and smart phone. Second week is dedicated to build relationship with audience. It is very important for long term business instead of getting one or two sells. Joel explains all process with his own techniques. In third week you can view experts interviews who have used power of live video revolution to grow their business. You can ask your questions and clear doubts.  I hope that Live video revolution review helped you to take decision about this great course.
To know about Joel Comm's Live Video Revolution and his exclusive bonuses visit official website at Live Video Revolution.
Related Posts: